Quality Air of the Carolinas is dedicated to bringing best-in-industry technicians and professionalism to the HVAC industry. After twenty years of building Centers of Excellence in the medical device implant market here in Charlotte, Denny and Dee Castillo set out to infuse the same success strategies into the HVAC business. We strongly believe that the air you breathe matters. Out of our passion for health, Quality Air of the Carolinas was born. Our hope is to fuse our healthcare experience and passion for healthy lifestyles with HVAC expertise to create new standards in the industry.
During our twenty years, we learned the key to building excellence in the medical industry is finding highly specialized physicians and surgeons who believe in doing what is necessary to get the best outcomes for patients. The HVAC industry is no different. Customers want and deserve better outcomes than they've been conditioned to come to expect. Customers deserve quality care, whether it be healthcare services or heating and air conditioning services. We strive to identify highly skilled technicians who care about the quality of their work and the outcome and relationship they have with the customer. We supply them with the tools and systems needed to become the best in their trade, while infusing integrity to give our customers a new industry standard.
We look forward to having the opportunity to earn the trust and confidence of our community, as we strive to become the first choice in HVAC services in this region.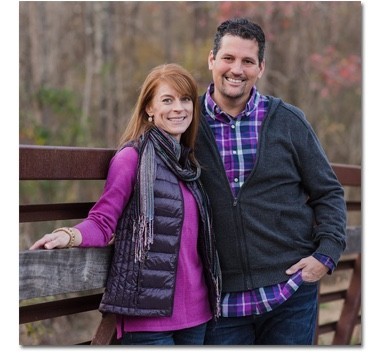 Quality Air of the Carolinas is dedicated to improving customers' and employees' quality of life by providing industry-leading professional services and customer experiences, while striving to give back to the community. With over 40 years of combined healthcare experience, we are passionate about the well-being of others and saw an unmet need in ventilation services. As our company's name implies, indoor air quality is our passion and thus a key component of our business, not an add-on service or up-sell used to hit a bottom-line. But rest assured, we are here to manage ALL your air needs, because ultimately, if your heating and cooling systems are not operating properly and efficiently, the health of your family can be compromised. Our goal is to keep your HVAC systems healthy, which ultimately keep your home and family well.
We offer Quality Air Purifying products as a cost conducive option in all our HVAC offerings.

Quality Air Services:
• Air Conditioning Repairs and Installations
• Heating Repairs and Installations
• Indoor Air Quality Assessments and Resolutions
• HVAC Maintenance (includes home safety and healthy air analysis)
• Custom Ductwork, Analysis and Design

Our experts understand the importance of matching a customer's existing system with appropriate duct needs; a concept often not understood and overlooked in the ventilation business. Quality Air of the Carolinas also specializes in new system design and installation. We'll run a range of load and heat loss calculations, accounting for your home's layout, insulation, square footage and other environmental factors, to determine exactly how much heating or cooling you need. Improper sizing is one of the most common causes of HVAC issues down the road. We'll head off those issues from the very beginning. Our team will work diligently to get the new system up and running in your home so that it meets or exceeds the manufacturer's specifications.
Heating and cooling problems are never convenient, but our repair team will make it as easy as possible to get your system up and running. We offer flexible hours to make certain we can get to your home as soon as possible upon learning of an issue. We'll work carefully and diligently to fix the whole problem, and we'll never push for system replacement, if repairing your existing unit is a technically and financially feasible option.


A well-maintained system drastically extends the life of your investment, saving you money in replacement equipment, repairs and monthly utilities. Ask about our Quality Air Plans. We can help extend the life of your existing system and/or maximize the life and efficiency of your new system(s). Quality Air Plan Loyalty Customers also get priority on service calls and discounts on all future maintenance needs. Call today to sign up or learn more at (704) 997-5778. Our goal is to earn your trust and the right to be the first one you call and recommend when service needs arise in your home and community.

We know you depend on your heating and cooling systems to stay comfortable, and we believe you should be able to trust the people who repair and maintain them. Our technicians hold NATE certifications, which means they've shown the ability to repair and maintain all makes and models of HVAC equipment. We supplement that factory training with plenty of on-the-job professional development and give our technicians the parts and tools they need to finish most repair calls in a single visit. When you call Quality Air of the Carolinas, you can be certain that your HVAC systems will get top-quality service at a reasonable price.